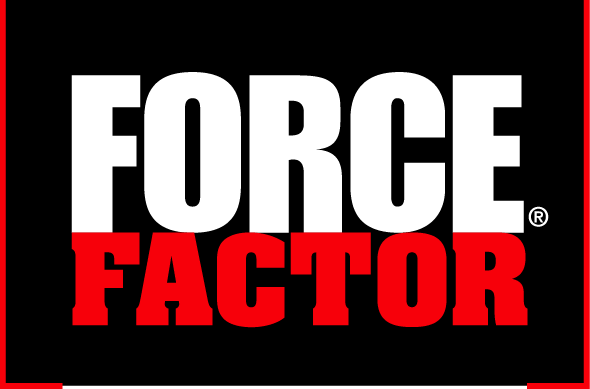 SICK AND TIRED OF LOOKING AND FEELING HEAVY?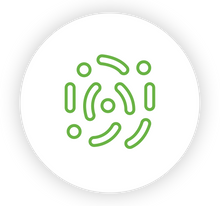 30 Billion Active Cultures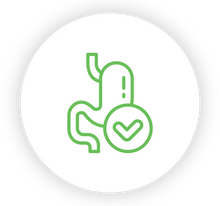 7 Probiotic Strains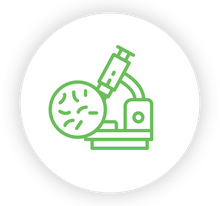 Clinically Studied Key Ingredients
Discover the #1 PROBIOTIC FAT BURNER IN AMERICA helping thousands of men and women around the world lose weight and feel great!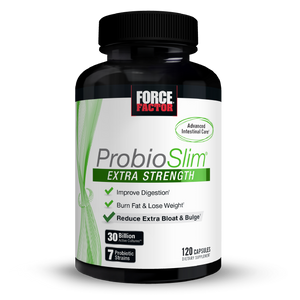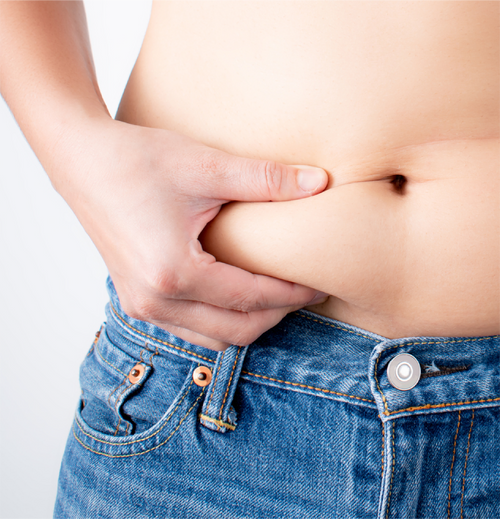 DON'T LET
BLOAT AND BULGE

DOMINATE YOUR DAY

Your intestines contain trillions of good and bad bacteria fighting for control of your health. When the bad bacteria get the upper hand, it can result in the embarrassing and debilitating intestinal discomfort you avoid at all costs.

ProbioSlim Extra Strength utilizes a breakthrough in probiotic technology, helping to relieve occasional gas, bloating, diarrhea, and constipation.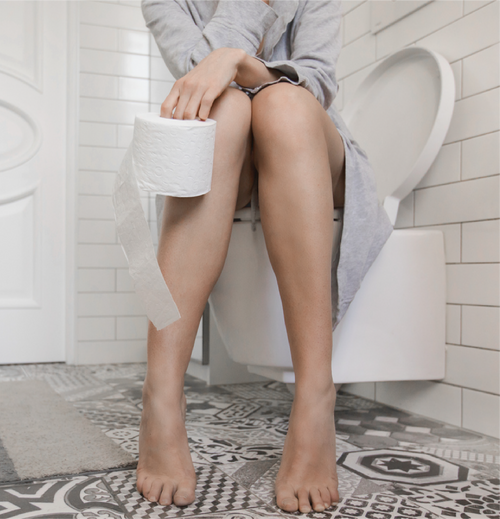 Stop spending so much time
in the bathroom!
ProbioSlim Extra Strength's innovative formula also contains safe and effective natural weight loss compounds clinically shown to help boost energy, improve motivation, and burn fat and calories via thermogenesis.
MADE IN AMERICA
FROM THE HIGHEST QUALITY IMPORTED AND DOMESTIC INGREDIENTS
Everyone knows that superior dietary supplements are made in America, and ProbioSlim Extra Strength is no exception. Incorporating premium ingredients from all over the world, Force Factor's American scientists formulate their award-winning products after reviewing hundreds of double-blind placebo-controlled studies rigorously conducted at top-tier universities and labs.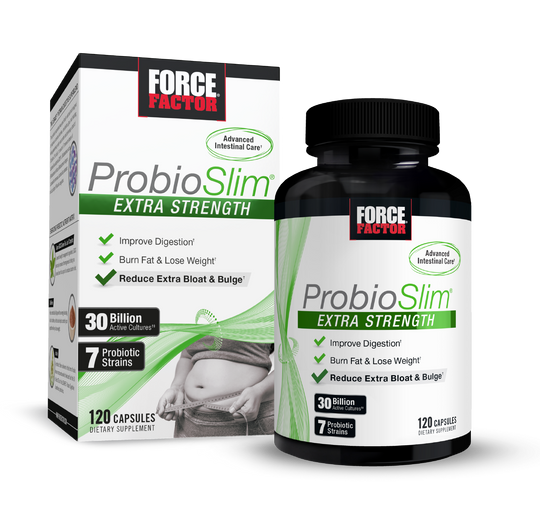 Once an ingredient is chosen to be included in a formula, it is subjected to a battery of analytical tests to verify its identity and potency, and to demonstrate that it is free from any contaminants. ProbioSlim Extra Strength is manufactured in the USA at FDA-audited, cGMP-certified facilities under strict quality and safety controls.
At every stage of the manufacturing process, several different automated and human processes look for any impurities, such as microbes, heavy metals, and allergens, to ensure the finished product meets strict quality standards.
On top of all of this, once the product has been packaged, random samples are tested by an independent third-party laboratory to confirm that the formula meets all predetermined specifications. Checks for ingredient weight, purity, potency, strength, and composition are all conducted using advanced techniques.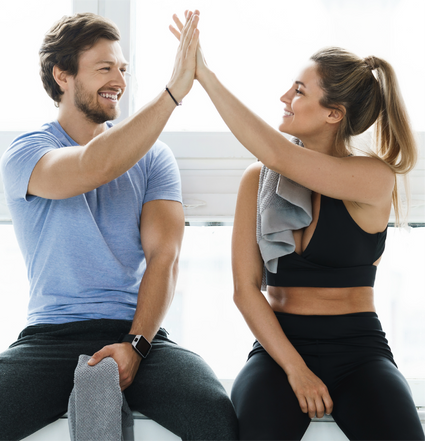 What does this
mean for you?
Rest assured that ProbioSlim Extra Strength is safe and effective, and that every ingredient contained on the label is actually present in the formula. And just as important, every benefit listed on the label has been clinically validated by one or more respected scientific studies.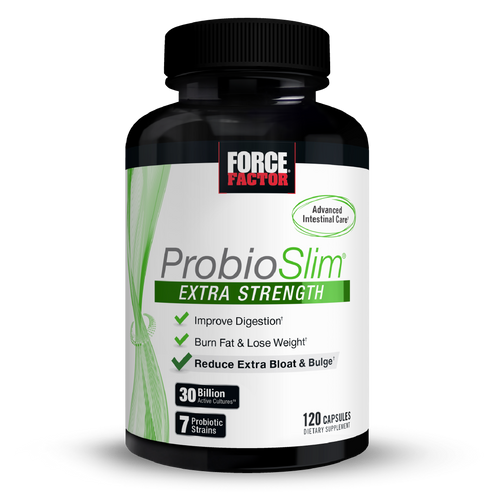 A HEALTHIER CHOICE FOR YOUR PROBIOTICS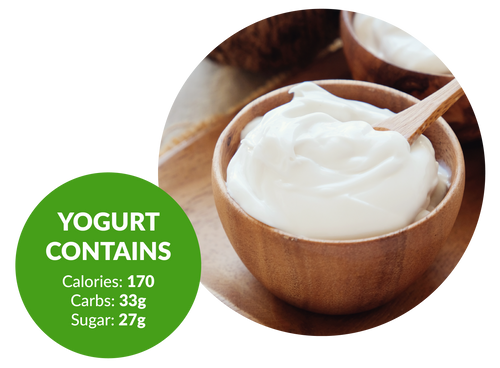 Probiotics provide countless benefits, most notably helping to ease occasional constipation, diarrhea, bloating, gas, cramping, and pressure. They even promote healthier skin! While it's clear that probiotics are an essential component of your health, confusion exists regarding the healthiest way to get your probiotics.
Yogurt is the most widely recognized source of probiotics, but most yogurt products are loaded with sugar and calories, which poses a serious problem if you are trying to lose weight.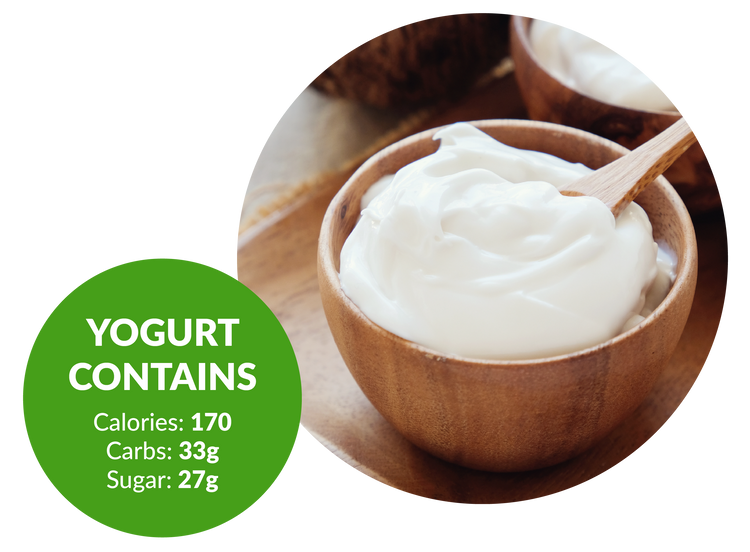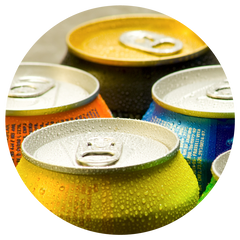 CAN OF SODA
Calories: 140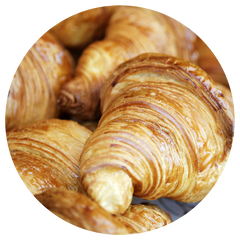 1 ½ PASTRIES
Carbs: 32g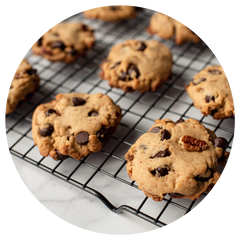 7 COOKIES
Сахар: 24.5g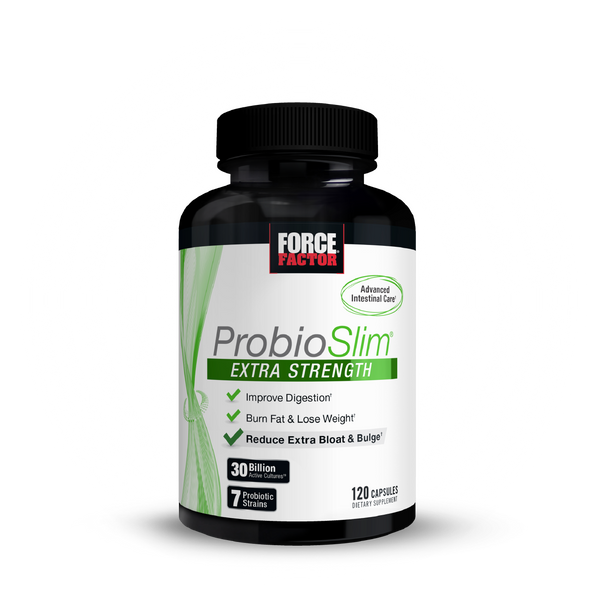 ProbioSlim Extra Strength contains a powerful blend of natural weight loss ingredients, and is:
Calorie-Free
Carb-Free
Sugar-Free
Unique and Powerful Ingredients
The Harvard-educated experts behind ProbioSlim Extra Strength left no stone unturned in their quest for the most effective digestive health and weight loss ingredients. It's no wonder ProbioSlim Extra Strength is selling so well on iHerb!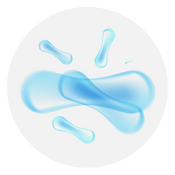 LactoSpore®
This resilient ingredient encapsulates the effective probiotic strain Bacillus coagulans in a protective spore that helps it withstand the harsh, acidic environment of your stomach, allowing it to safely reach your small and large intestines.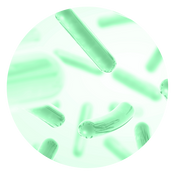 LS9485™ 7-Strain Digestive Superblend
This probiotic superblend was specifically selected to help ease occasional diarrhea, constipation, gas, and bloating, while guaranteeing safety and comfort and delivering a total of 30 billion CFUs daily, through a combination of LactoSpore and 6 other premium strains of probiotics.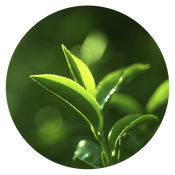 Green Tea Leaf Extract
The naturally occurring compound EGCG in ultra-standardized green tea leaf extract works to increase thermogenesis and fat oxidation to help your body burn calories. The caffeine naturally derived from green tea delivers a clear boost of energy for exercise motivation, while as part of a reduced-calorie diet it also helps control your appetite.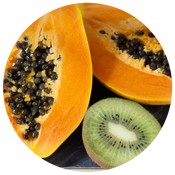 Powerful Prebiotics
ProbioSlim Extra Strength contains the prebiotics kiwi, fig, and papaya to provide energy and vital nourishment to the probiotics contained in the formula.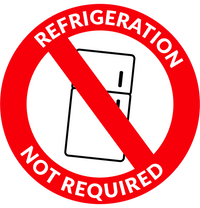 NOT ALL PROBIOTICS ARE CREATED EQUAL
Probiotics are living bacteria and are extremely sensitive to heat. By the time most probiotic supplements on the market make it to your home, the majority of beneficial bacteria have died, simply by sitting in a warehouse and in transit. And when you ingest those supplements, even more of the beneficial bacteria die in the harsh acidic environment of your stomach.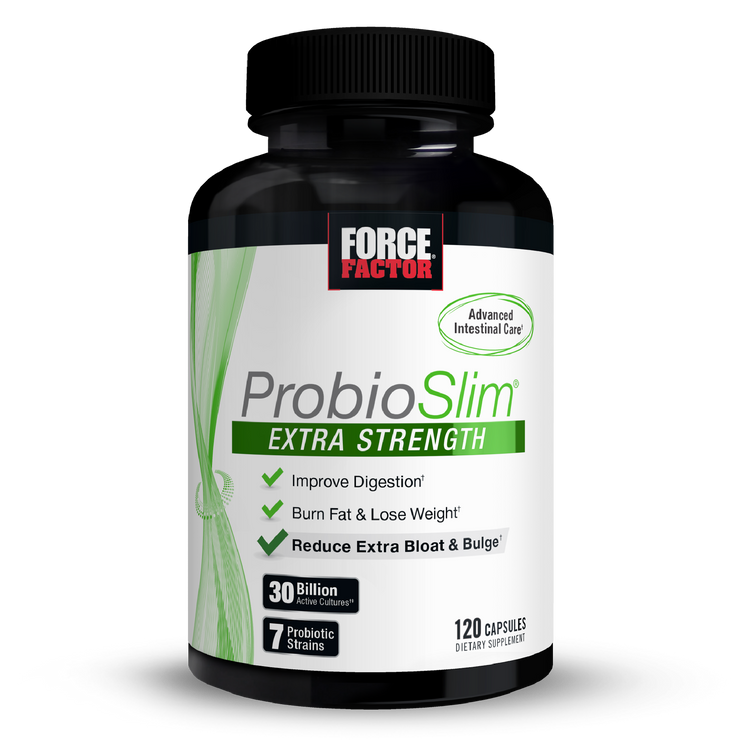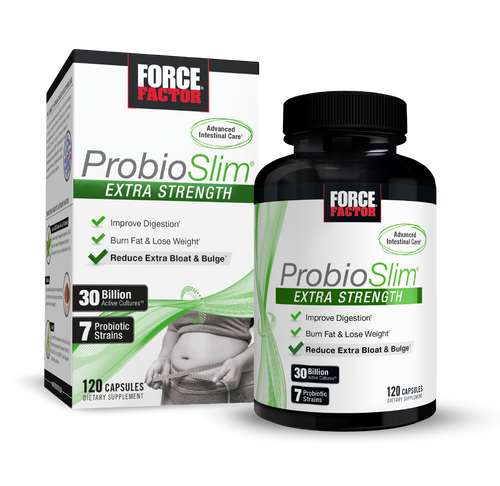 ProbioSlim Extra Strength is different. In addition to featuring an impressive 30 billion active CFU cultures in 7 different probiotic strains, it contains LactoSpore®, a unique and resilient spore-forming probiotic built to withstand heat and pH imbalance. That means that when ProbioSlim Extra Strength reaches your intestines, it is still packed with powerful probiotics that begin to have an immediate impact on your digestive health.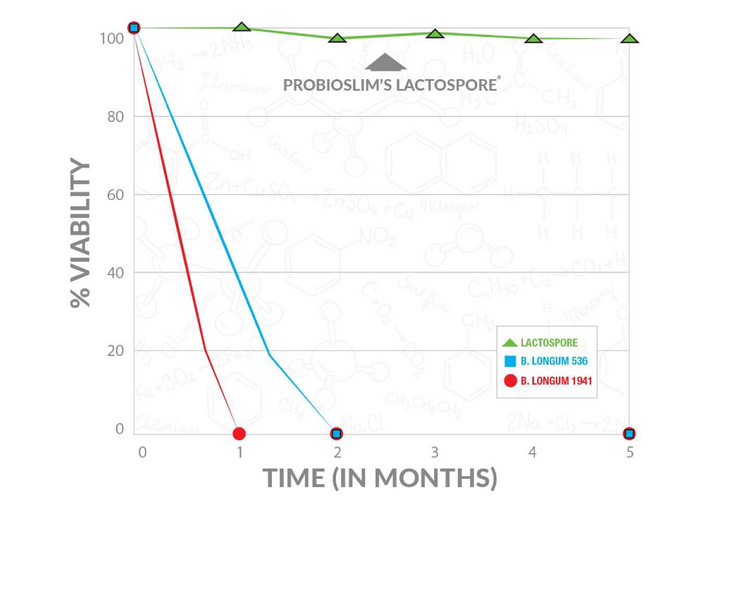 In a recent clinical study, ProbioSlim Extra Strength's LactoSpore® was compared to two other leading probiotic strains. The study showed that while the other probiotics died off completely within just two months of sitting on a store shelf, LactoSpore® remained extremely potent for many additional months.
REAL RESULTS FROM PEOPLE JUST LIKE YOU
When sent a sample of ProbioSlim Extra Strength, here's what consumers had to say:
"ProbioSlim Extra Strength is such a well made supplement! The probiotic blend is excellent. Since I started taking these, I have better energy, clearer skin, and no digestive issues. Fantastic!"
- Alice
"Will purchase over and over again. I take two capsules in the morning and it keeps my gut feeling great. Highly recommend. A+++"
- Chris
"I swear by this product! I used to get so bloated after my meals, especially dinner, but since I started taking this product I truly see and feel a difference!!!"
- Amanda
"I feel less bloated! It didn't make me feel jittery or weird, but it definitely made me feel like I was accomplishing something. My tummy didn't feel bloated or as big in jeans, and I love all the benefits of probiotics"
- Marley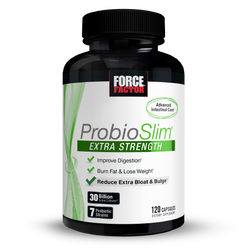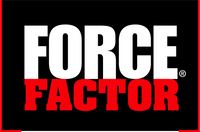 INCREDIBLE VALUE
What do you get when you buy a Force Factor supplement?
The latest science in an innovative, unique formula
High quality ingredients at clinically studied dosages
Real results, with thousands of satisfied customers
Unbeatable prices for the quality and benefits delivered
Trusted American ingenuity and excellence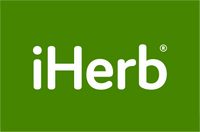 UNPARALLELED CONVENIENCE
iHerb has been in business since 1996, with fully owned and operated distribution centers around the world. Force Factor partnered with iHerb because they offer:
Assurance of freshness and quality (particularly important for probiotics)
Air-conditioned and super clean warehouses (also important for probiotics)
Authentic ratings and reviews from purchasing customers
A solid commitment to personal privacy (no data sold to third parties)
24/7 customer service via chat and email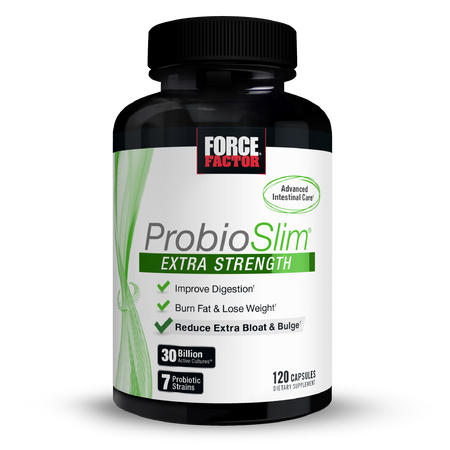 Stop

being embarrassed by your weight and digestive issues.
Life is too short to be held back by problems you can solve. If your weight or digestive distress are keeping you from doing the things you love, do something about it!
LET'S REVIEW YOUR OPTIONS. YOU CAN EITHER...
Sit back, do nothing, and continue to suffer digestive distress, bloat, and diet fatigue.
Try ineffective probiotics with only a small percentage of living bacteria, plus take a separate weight loss supplement with weak, potentially harmful synthetic ingredients.
Or try ProbioSlim Extra Strength, the #1 probiotic fat burner in America. Feel better, look better, and Unleash Your Potential® in no time! What are you waiting for?